Retrospect: Queering my Religion
Within the framework of the DialoguePerspectives alumni work, we offer conceptional and financial support for projects and initiatives by our alumni. We support projects that deal with relevant topics of our work and those that carry on impulses and thought-provoking ideas from our seminar years.
Queering my Religion – Sexual Identities in Interfaith Perspectives
Last weekend, on October 23, 2021 the first project supported by our alumni funding took place in Munich.
Thomas Spinrath, alumni from the DialoguePerspectives programme year 2020/2021 and participant of this year's programme year, organised among others, an interfaith conference dealing with topics of sexual and gender diversity in the Abrahamic religions. The team organised workshops on topics such as "Queer Feminism and Religion" or "Religious Trans* Perspectives". The different formats and topics allowed the participants to create a safe space and to exchange and discuss these relevant issues.
You can read the conference report in German here.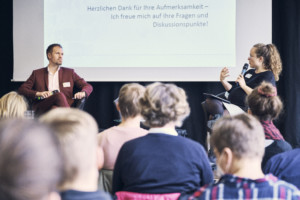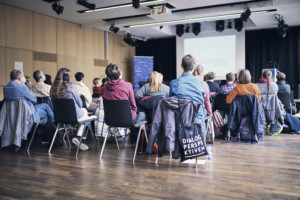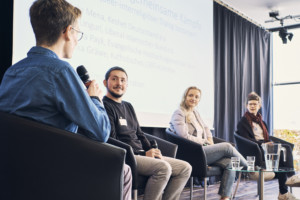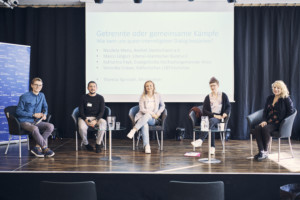 ©Alescha Birkenholz/MVHS