Retrospect: Remembrance in Relation. Perspectives on 9 November
9 November 2021, Alexander Haus
To mark the 9 November, a day of multiple commemorations, the public event "Remembrance in Relation. Perspectives on 9 November" was held in the garden of the Alexander Haus. The event was a joint undertaking of DialoguePerspectives/CPPD and the Leo Baeck Foundation, the Ernst Ludwig Ehrlich Studienwerk, and the Alexander Haus e.V. 
Jonas Fegert, Sarah Grandke, Peggy Piesche, Gianni Jovanovic, Stephanie Kuhnen, and Melina Borčak—six members of the Coalition for Pluralistic Public Discourse—took up our invitation to share their perspectives on 9 November with the evening's many guests. This "Remembrance in Relation" relates to the fundamental goal of our work at DialoguePerspectives and its CPPD programme, which bring together academics, artists, and activists of diverse religious, worldview, and identity backgrounds to advance societal discussions about cultures of remembrance and to share the results of their work with the public. 
In their very personal accounts, the speakers shared the multi-layered and interwoven memories that are inscribed in families and circles of friends, communities, religious traditions, and in our societies. All these perspectives within the relational activity of remembrance shared one thing in common: the goal of strengthening each other. As Jo Frank emphasised the point in his introductory remarks, "It is not a matter of hierarchies of remembrance. On the contrary: we seek to strengthen remembrance, to strengthen culture and cultures of remembrance by adding complexity."
Courageous spaces are needed for thinking the future anew. We are thus delighted that we could use the event to introduce Jan Bodenstein's BRAVE SPACE to the public. The construction relates back to the history of the historical Alexander Haus and adds a new dimension to this space. It provides a future space for learning on the site of the Alexander Haus. 
Amanda Harding, a descendant of the Alexander family, emphasised in her closing remarks the central importance of the evening for bolstering the Alexander Haus as a space for exchange and for debate, as a space that stands like no other for coming together and for a future that recognises diversity as an opportunity.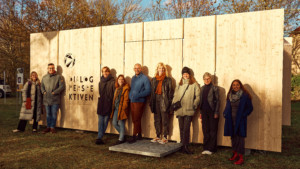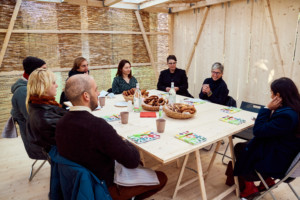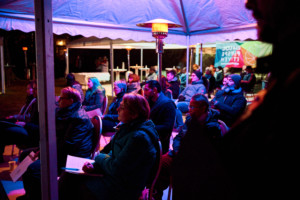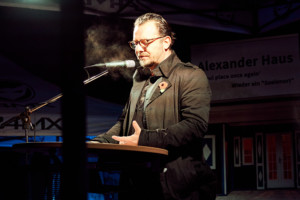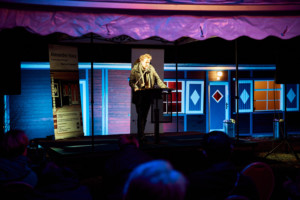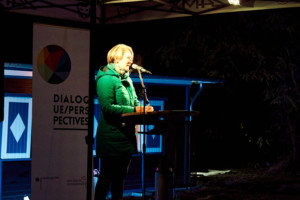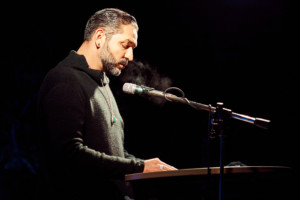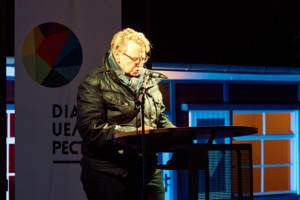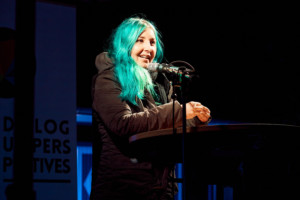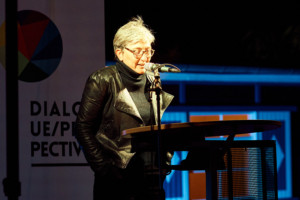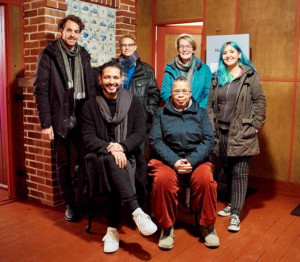 ©Phil Vetter/Dialogperspektiven